Mental Health Champions for Goffs-Churchgate
Martin Griffiths
Hello! My name is Martin Griffiths. I am a consultant vascular and trauma surgeon and lead for trauma surgery at the Royal London Hospital. I am also a Deputy Lieutenant for Greater London. This July will be the fourth year I have attended Goffs-Churchgate Academy's Health and Wellbeing day. I will be speaking to the students about my work in the hospital and about making good life choices. I am delighted and honoured to be a Friend of Goffs-Churchgate Academy
"I recognise that emotional wellbeing is a difficult subject for most people to discuss. I work in a field where we encounter incredibly stressful scenarios and the ability to talk openly about our thoughts and feelings with colleagues who understand and accept that they are vulnerable helps us find collective strength to do the impossible.
Take the time to listen and support those around you. Don't wait to be asked. Don't wait until they are struggling. Be part of a caring community that champions compassion."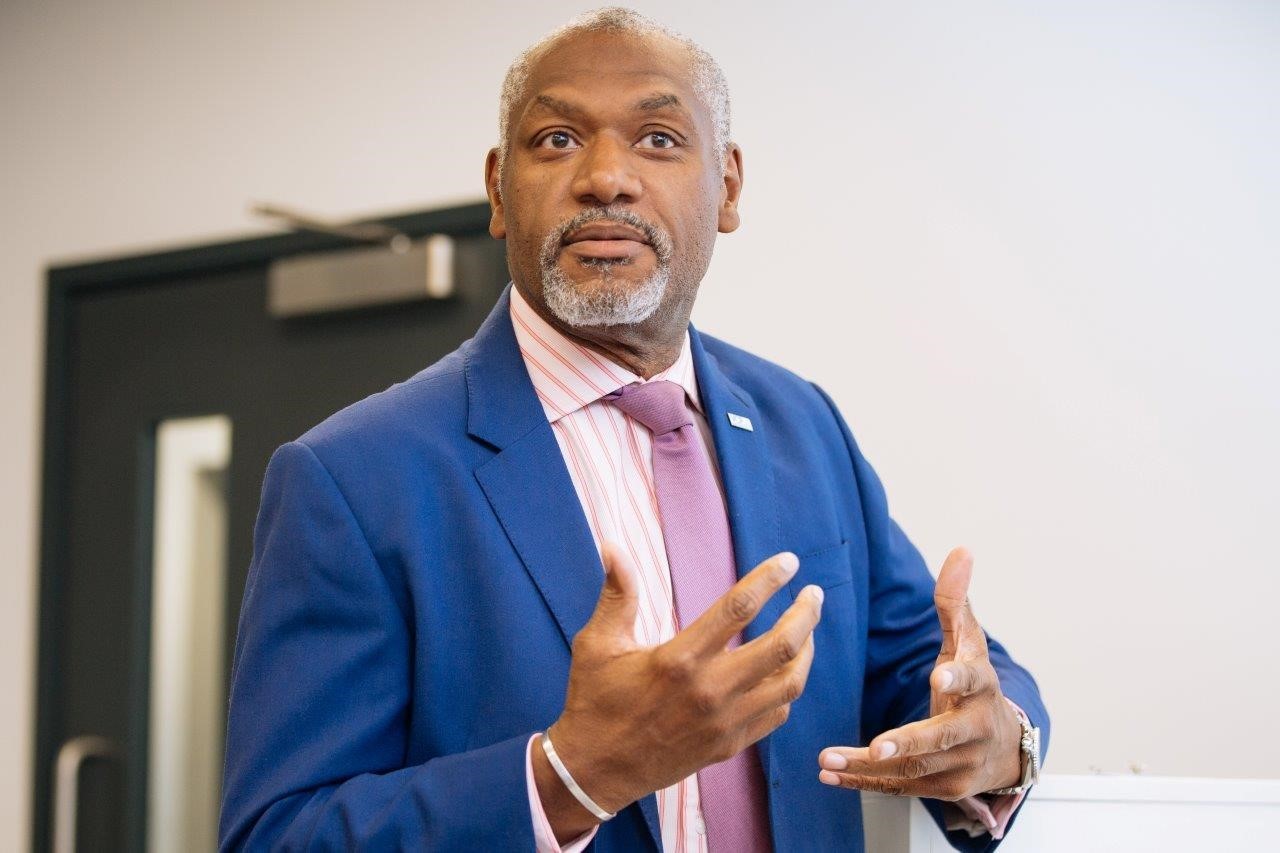 Helen Barnett
Hello there! My name is Helen Barnett. I suffer from Post Traumatic Stress Disorder as a result of injuries I received in the Metropolitan Police Service. I struggle with my mental health to this day, but exercise has genuinely been a life saver........and talking to the right people! The school is working with Herts MIND Network, the Samaritans and the school nurse's team to do amazing things to support the pupils, staff and their families. I am really proud to be a Friend of Goffs-Churchgate Academy.
"It's an absolute privilege to send you this message through my dear friend Jim on World Mental Health Day. I'm honoured to be one of your Mental Health Champions and hopefully in some small way can make a difference. I live with Post Traumatic Stress Disorder and although it has its drawbacks!!!!! It's not all bad and genuinely believe good things can come from the darkest times in our lives. It's fantastic that we are coming together to raise awareness of mental health issues,something that everyone of us needs to be aware of.
It really is about remembering you are never alone, talking and sharing your worries and finding a sense of belonging in something you enjoy doing ... mine is sport and it's how I've always coped with my demons in my head!
I helped break the Deadlift World Record in May for Rock2Recovery to help support veterans/emergency service personal but it has opened doors for me personally and hopefully will go onto give me a bigger platform to share my story to help others.
We are all amazing and unique and if you can be any thing ... Be Kind as you never know what someone is going through ....a simple smile , hello or kind gesture could make all the difference!"